Top Ten Favorite Heroines
Another Tuesday, another list. This week The Broke and the Bookish is looking at our favorite heroines. I contributed to the post. :) Here are all of my picks--
1. Scarlett O'Hara from Gone with the Wind What list of mine would be complete without her? Yes, she's frequently described as an antihero because she mostly acts out of self-interest as opposed to out of selflessness. Personally, I find her will to survive to be inspiring. Desperate times call for desperate measures.
2. Nora Ephron My new girl crush. I think she's just fantastic. She was honest and funny in her writings about...well, everything from marriage to aging to her career to her purse. She is that fun aunt who speaks my language.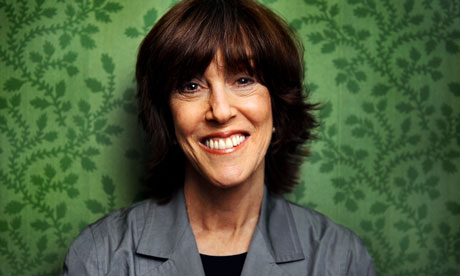 3. Anna Karenina from Anna Karenina Maybe she's another antihero, but I really like Anna. She was so starkly rendered in Tolstoy's novel, especially at the end, that I felt what she was feeling. I got breathless as I raced through the pages of her despair. I love that she bucked society's expectations and demands to follow her heart, even if her path there wasn't totally cool.
4. Alma Whittaker from The Signature of All Things Alma truly defies social conventions of her time. She lived during the 1800s. She married late in life. She devoted her life to her work and had a truly fantastic career. She shouldered a lot of burdens that women didn't ordinarily take on at the time. She was an admirable character.
5. Mame Dennis from Auntie Mame I love her! She's the inspiration for my blog's name. She inspires me to be more fun with my friend's kids who call me Aunt Lori. I love how she marches to the beat of her own drum. Things go hilariously wrong for her, but she always pulls through. Beyond that, she went on some pretty awesome adventures.
6. Francie Nolan from A Tree Grows in Brooklyn Francie is just the best, but also super heartbreaking. I want to hug her so hard. She went through a lot and sacrificed a lot and came out a better person. She saw a better more beautiful life through books. I was just thinking of picking up this novel to re-read again the other day!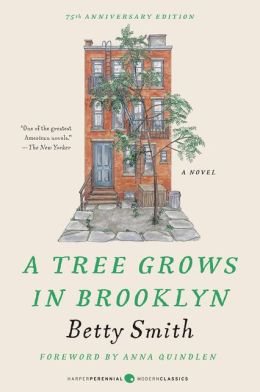 7. Holly Golightly from Breakfast at Tiffany's Another fighter who does her own thing, even when it's not 100% on the up and up. I'm noticing a theme. She was chic. She was kooky. She did what she had to do in order to survive. She's a totally different person in the novella than she was in the film, but both are amazing characters.
8. Elizabeth Bennet from Pride and Prejudice She's the best of both worlds. She reads and is intelligent and doesn't entirely think that a woman's happiness is tied up in marriage (in that she would rather marry the right man as opposed to a man), but she makes snap judgments on people and learns her lesson. It's something, someone I can definitely relate to.
9. Viviane Walker from Divine Secrets of the Ya-Ya Sisterhood Vivi was one of the first characters I read that I really related to. She had a good life growing up, but she always dreamed of more...and was sometimes disappointed by how her life turned out. But she put on a good face to the world. I don't know. It's hard to explain exactly if you know the story. But I love her.
10. Everyone from Fried Green Tomatoes I just couldn't decide who was the true heroine here. Ruth with her quiet strength. Idgie with her strength of force. Evelyn with her progression as a character. Mrs. Threadgoode with her friendship and guidance in the midst of it all. Let's just give a loud, hearty "TAWANDA!" to the whole cast of female characters here and call it a done deal.
There you have it. My list of ten heroines or antiheroines whom I love.
Who are your favorites?